I have had a few requests for a printable of my spring bucket list. So here it is! If you are printing it off for personal use, you are more than welcome to crop the watermark off the bottom. If you wish to share the file, I ask that you leave the watermark on. Enjoy!!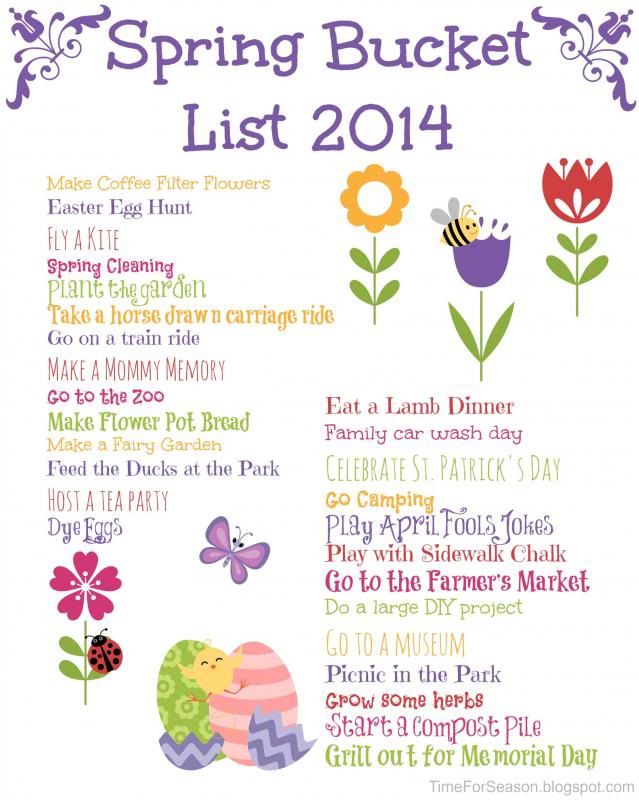 Spring Bucket List 2014
Like this idea? Pin it!!